Here's what it's like having a Limitlesslane account...
...realizing that there's an extra hour in every day.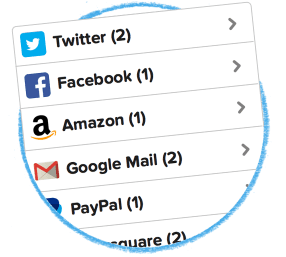 Never have to remember your passwords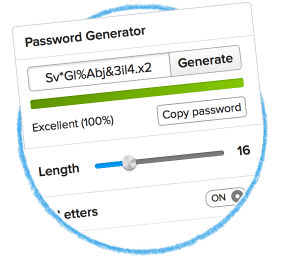 Stop using the same password everywhere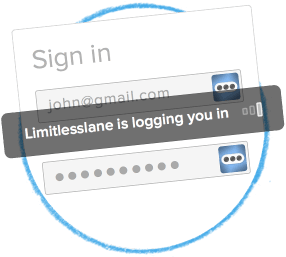 Never have to manually login again
Every feature you will ever need.
Quick, slick and simple to use, Limitlesslane redefines what is possible on the web.
Explore all our features
Automatic Login
Instant account access, no manual login needed.
Web-based Access
Secure use from any computer connected to the web.
Auto Save Accounts
Login once and never have to manually login again.
Password Generator
Unbreakable passwords we create and store for you.
Lightning Speed
Enjoy the fastest browsing experience available to anyone.
Custom fields
Individualize accounts with additional data options.
Simple Organization
Categorize your websites, customize your accounts.
Browser extension
The quickest, simplest route to all of your accounts.
More coming...
...this is only the beginning.
More than just Bank-level security.
When it comes to your online security, all you need to know is that your critical information is available to you and only you, no one else... not even us.
Learn more about our security model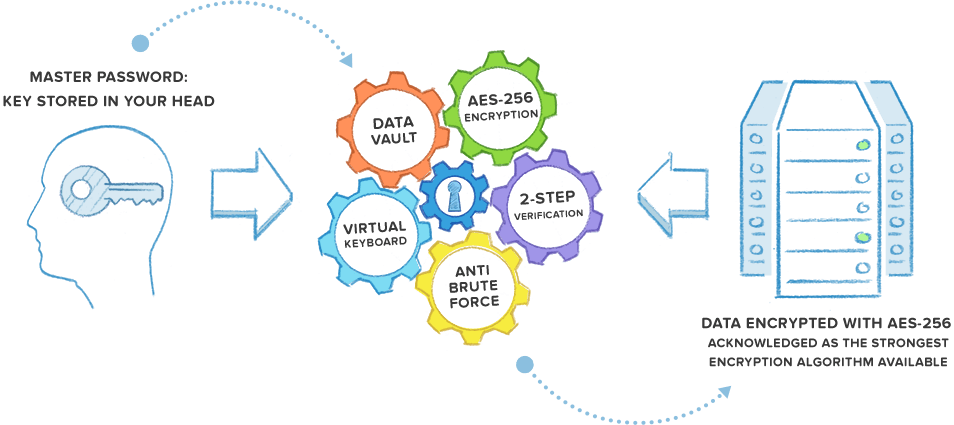 Join Limitlesslane and always move forward.
Become a member today, either for free (test mode) or for a small monthly sum (active mode), and enjoy our comprehensive range of services.
Test Mode Up to 10 accounts
Free
Never pay a penny if you have 10 accounts or less.
Active Mode Unlimited accounts
$5/month
Initial activation fee of $15 - your first three months of service.
Oh, and did we mention our generous referral progam?
There's nothing as trustworthy as word of mouth. So, if you tell your friends and colleagues about us we'll spread the love around - $10 for you, $5 credit for the person you refer.
Learn more about our referral and rewards program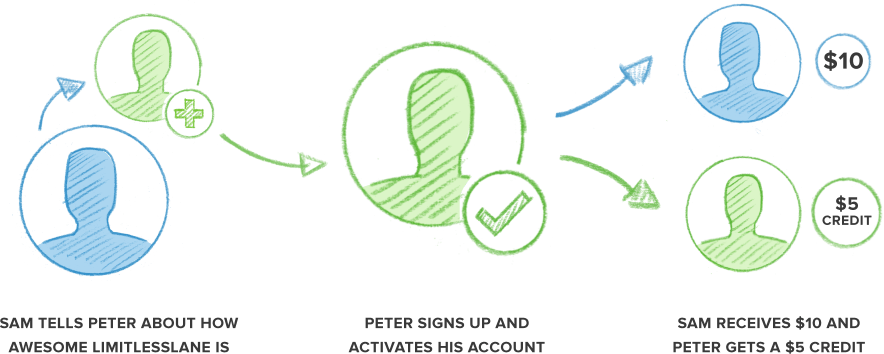 Not convinced yet?
Here's what our members say...
Check out all the reviews
Давно искал подобный сайт.
3
. Thank you Limitlesslane!
Great beginnings come from simple ideas that are genius at the same time. Limitlesslane is part of my life now, I don't know how I could live without it.
4
. Good product for more productivity
I recommend this web-app for people who forget their passwords and for people that are lazy to type the login information, this will do it for you and actually It even speeds up other websites and make sure it goes only through SSL. I haven't found anything wrong with it except that I need it to work on my phone as well.
I have linked ALL of my ONLINE accounts - including Yahoo, Facebook, You Tube, Gmail and my Cell phone carrier as well to my Limitlesslane.com account. Now I only need to remember ONE email address and ONE Password. I have always tried to use one single password for all my accounts in the past, but many accounts have different 'password rules' and some force you to change them periodically, making it more difficult to keep track and remember them. Limitlesslane.com eliminates that problem. Sam and his team has done a great job in developing this 'highly secured' application. Thank you Sam for making my life easier. Rob Stevens - Los Angeles, CA
6
. Outstanding Performance
i love this website application, it makes life v easy, secure and fun to use. i recommend it to everyone, a must try. no more worries about saving passwords.
Ever since I was introduced to Limitlesslane, my life on the computer has changed so much and made browsing the interenet so much easier and effortless LIKE NEVER BEFORE !!! I am so impressed with this new innovative web application.. I would highly recommend it to EVERYONE...<3
This service saves me headaches from remembering all of my passwords! since i'm a gamer I use a lot of forums and other gaming community websites and it is really hard to keep track of all of them. My parents love it even more because with age their memory get worse and the other awesome thing is you can save those stupid security questions that you never remember.
9
. Switched From LastPass
by

Cameron Morris

-

June 27, 2014
I've used LastPass for over 5 years now...but the way they save passwords is never been updated, it's a pain in the ass to find the exact account that you're looking for having them duplicated all over. Now, Limitlesslane does it all super organized , Web interface that takes user experience very seriously without mentioning the practicalities of its efficient features. - Cameron Morris
This is the third password manager I have tried and I really like this one. The website is simple, friendly, helpful and positive. The interface is intuitive and clean. I particularly like the options we are given our stored listings. I don't notice any slowing of my browser and unlike another program I tried, this one doesn't get in the way at all. Highly recommended. Ian M. Walker Walker's Words
Common questions:
What is the most important thing I should know?

You must never forget your master password. This is crucial.

What happened if I lose my master password? Can't I just reset it?

Unfortunately not. The reason Limitlesslane is so safe is because you're the sole key-holder to your master password. We've got no record of it anywhere in our servers. So, if you do lose your master password but want to maintain a Limitlesslane account, you'll have to start over again by reseting your entire account. It's tough, we know – but this is the only way to keep your information stored safely.

What exactly is resetting my entire account?

Resetting your account is resetting a new master password with your old same settings. The only thing you won't be able to recover is your data added in manage section (passwords, account information).
What are the basic requirements to use Limitlesslane?

All you need is a valid email address and a browser that is compatible with our browser extension (We highly recommend Google Chrome, especially for speed and security). Et Voila!

Why should I install the browser extension?

Because it is the essential ingredient of Limitlesslane. It provides automatic login, automatic save of your accounts as well as generating ubreakable passwords.

Can I still use Limitlesslane without extension?

Without the browser extension, Limitlesslane will only work as a storage warehouse for your passwords and account information.

I have more questions. What should I do?

Get in touch with us! The best way to get started is by heading to support.limitlesslane.com